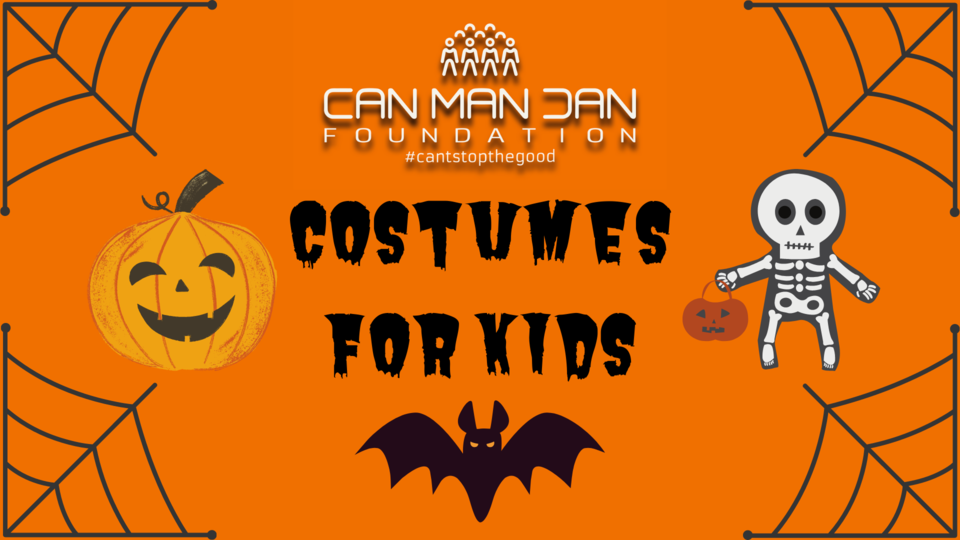 2020 has been a tough year on both the local economy and the average family.
Halloween/Fall Festival is meant to be a fun and sweet celebration for kids all across Canada, but can be very expensive if you're on a limited budget or of low-income status.
Never fear, the Can Man Dan Foundation is here!
We are now accepting submissions for our Costumes for Kids program! If you're down on your luck and cannot afford a Halloween/Fall Festival costume for your child/children this year, we can help!
Along with Halloween Alley and Brokers for Life, we are supplying children in need with brand new costumes as we believe that no child should miss out on all the festive fun!
REGISTRATION IS NOW CLOSED.
Thank you to all who registered! Applicants were entered into a random draw held on October 26, 2020, to ensure absolute fairness. An e-mail confirmation was sent out to those who were selected. Please check your e-mail, including your spam/junk folder, to see if you were selected.