We're Here For Ya Day 2021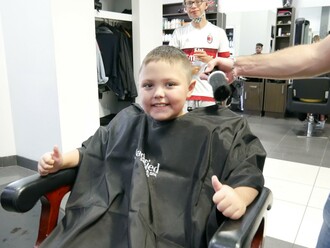 Yesterday marked our 9th Annual We're Here For Ya Day, Alberta's biggest back-to-school event! We had the pleasure of helping 2,000 local children in need gain access to FREE backpacks, school supplies, quality haircuts, food hampers, and much more. It was an amazing day and as always, it was so rewarding to see the smiles on kids' faces as they got to choose and show off their brand new backpacks!
We hope you enjoy our highlights video, a mix of fun and wholesomeness!
A huge thank you to all our sponsors this year:
And, of course, we wouldn't be able to pull off this event without the hours and hours of support from our team of volunteers. We are so grateful for you!
Lastly, we were able to help thousands of children feel confident going back to school because of the generous donations of Edmontonians everywhere. THANK YOU for helping us do what we do year after year.