...I Think God is Real: The Extraordinary Journey of Can Man Dan - Available Now!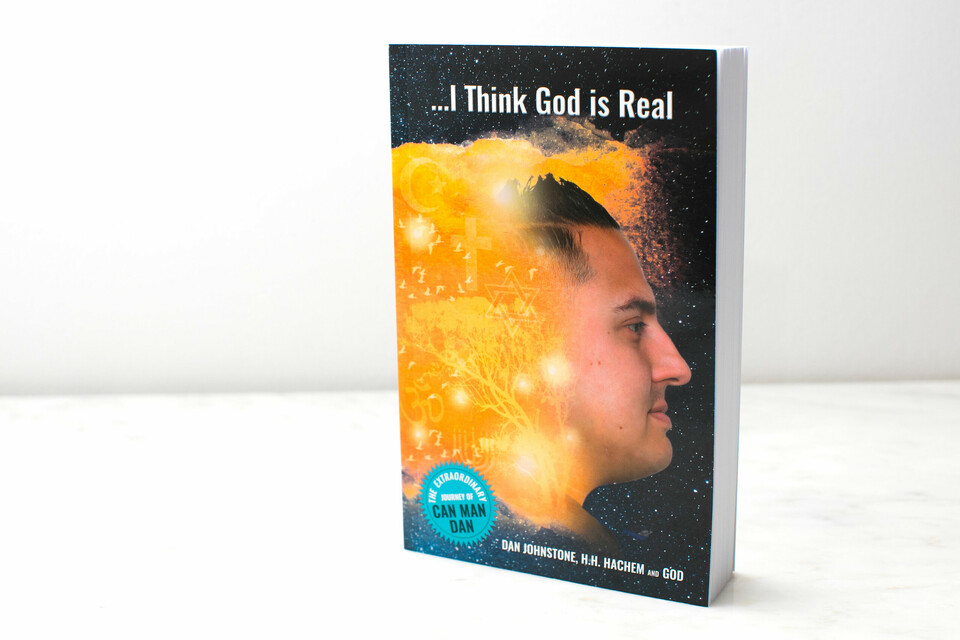 This is the story of how Dan Johnstone became one of western Canada's most renowned anti-poverty activists and philanthropists. As the relentless Can Man Dan, he single-handedly raised nearly five million dollars over a decade for people struggling with poverty and homelessness in his community. His grassroots fundraising and creative ways of teaching kindness and compassion to others have made mainstream news headlines year after year.
What is lesser known is how his insatiable drive to help those in need was born from a lifetime of trauma. His mother, the child of a residential school survivor, and a victim or the Sixties Scoop herself, journeyed throughout Alberta, Canada and overcame harrowing obstacles to create a better life for her two sons, Daniel and Michael. Their collective experience inspired Dan to later help the least fortunate around him, while battling his own personal demons.
After countless interviews by author H.H. Hachem, in combination with Dan's own personal memoirs, this book chronicles the lives of the Johnstone family and Can Man Dan's rise to fame. It documents the experience of a family living as impoverished Indigenous Peoples of Canada, while also highlighting the modern-day pressures of society at large, and the mental health issues that deserve their time in the light. …I Think God is Real is a multi-generational tale of struggle, discrimination, and triumph after failure with the help of an unlikely Higher Power.  
Now Available At:

In-Store
Audrey's Book Store
Chapters Westside
Chapters St. Albert
Indigo South Edmonton Common
Indigo Southgate Centre
Indigo West Edmonton Mall
Indigo North Town Mall
Indigo Sherwood Park
Indigospirit Kingsway Mall
Online
Product specifications:
Publisher: Self-published Language: English Paperback: 396 pages, ISBN-13: 978-1-7782561-0-3 Item weight: 467 g Dimensions: 21.60 x 14.00 x 2.00 cm