Fuel Good Day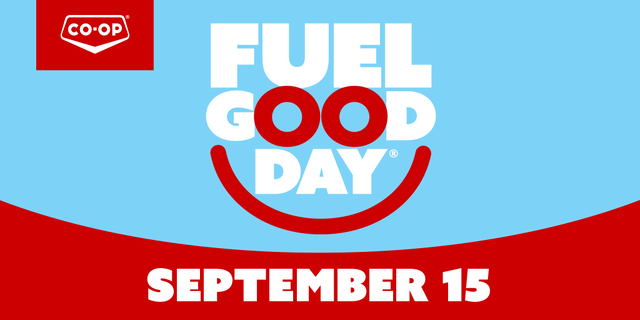 We are really excited to announce that the Can Man Dan Foundation has been chosen for CO-OP's annual Fuel Good Day this year!
Fill up your tank on Sept. 15, 2020, at any participating CO-OP Gas Bar in the Edmonton Metropolitan Region, and CO-OP will donate a minimum of five cents per litre of fuel purchased to the Can Man Dan Foundation and other local charities.
It is an honour to be partnering with CO-OP because, much like us, they are truly local, a co-operative retail network that is owned by the community for the community.
Fuel up on September 15th at the following gas bar locations to help us continue serving those who need it most through our annual pop-up events and community programs:
Edmonton:
Albany- 12746 167 Ave NW, Edmonton
Chappelle - 14109 28 Avenue SW, Edmonton
Delton - 12705 82 Street NW, Edmonton
Rabbit Hill - 5121 Mullen Road NW
St. Albert Trail - 13207 St Albert Trail NW, Edmonton
Silverberry - 1712 34 Avenue NW, Edmonton
Town Centre - 2331 66 Street NW, Edmonton
Fort Saskatchewan:
Southpointe - 9284 Southfort Drive, Fort Saskatchewan
Sherwood Park:
Emerald Hills - 8005 Emerald Drive, #600, Sherwood Park
Spruce Grove:
Century Crossing - 120 Century Crossing, Spruce Grove
Stony Plain:
Stony Plain - 4907 49 Avenue, Stony Plain
Check out this video to see how Fuel Good Day can support our mission: