Toyota Northwest Edmonton Supports We're Here For Ya Day 2020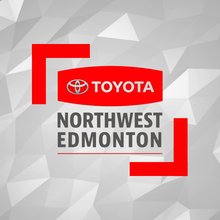 Are you looking to donate backpacks and/or school supplies to help a child in need? We have the best news for you!
We are so lucky to have the support of Toyota Northwest Edmonton this year for our eighth annual We're Here For Ya Day.
This event is truly put together by the community for the community, and Toyota Northwest Edmonton is helping us ensure every child can go back to school this year with confidence. Their amazing team is collecting backpacks and school supplies to help families in need on August 30th.
Simply bring your donation to Toyota Northwest Edmonton at 14240 137 Avenue, Edmonton, Alberta.
Check out what We're Here For Ya Day is all about and what Toyota Northwest Edmonton is doing to help: