Edmonton's Newest Community Garden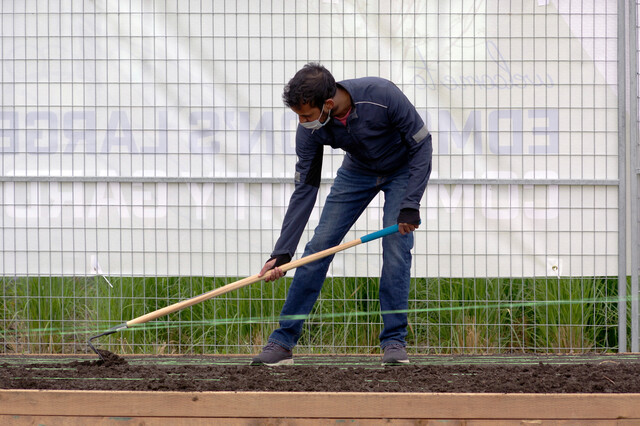 On June 12th, 2021, Currents of Windermere held the grand opening of Edmonton's newest community garden in partnership with the Can Man Dan Foundation! As a foundation, one of our primary focuses is helping those who often struggle with poverty and food insecurity. As such, the opportunity to grow fresh vegetables to give to those in need was a no-brainer for us to jump on board and we are absolutely thrilled to be able to bring some homegrown goodness to those who need it most here in our city.
As the summer season progresses, we will be watering, weeding, and harvesting a wide assortment of produce to go towards those experiencing food insecurity in Edmonton. A huge thank you to Currents of Windermere for providing us with a huge plot of land to work with and for setting us up with all the tools needed to grow fresh vegetables.
Our team is excited to see all that will come from the land over the growing season. With a little hard work and the magic of gardening, we can't wait to bring fresh food to the most vulnerable in our city. Let's get growing!
We would also like to thank Wolfe Automotive Group, City Homes Master Builder, Seagate, City Disposal, Rayacom and everyone else who took the time to help us set up this amazing initiative! This is what community spirit is all about!