Ten Years of Being Can Man Dan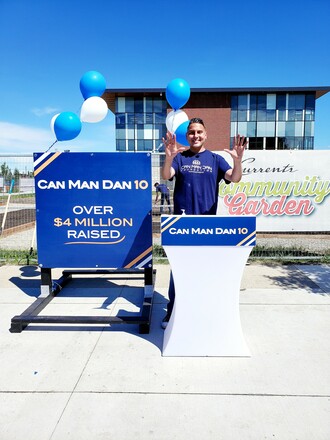 From the desk of Dan Johnstone:
On June 12, 2021, I had the great honour of celebrating ten years of being Can Man Dan! When I first started my activism work in June 2011, I had no idea that my door-to-door weekend passion project would turn into a multi-million dollar movement and the creation of the Can Man Dan Foundation.
I'm proud to announce that after ten years of service, I have raised $4.4 million for Edmontonians in need without ever keeping a single cent for myself. It's been a privilege to serve Edmonton and I'm happy to give back to the city that took care of my family and I when we needed it most.
Global News Edmonton was kind enough to invite me on air for their live News Hour at 6 program and I wanted to share the interview here:
Thank you, Edmonton! Whether you've helped me with one of my many passion projects, or donated to the Can Man Dan Foundation to help us empower our community, I just want to say thank you from the bottom of my heart for your continued support!