Give Back Attack! Season 2 Debut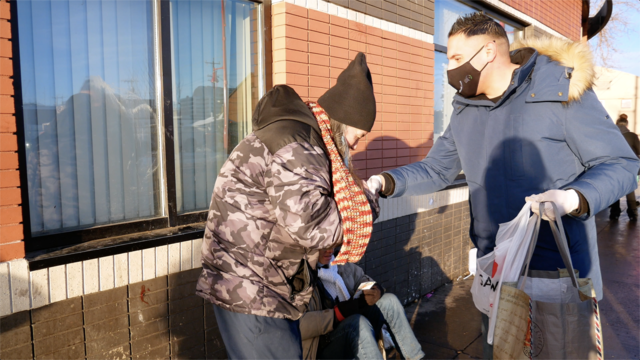 This past week had its ups and downs, especially weather-wise!
In Alberta, we experienced a brutal polar vortex that brought life-threatening temperatures of -45 to -50 degrees Celsius, and to make matters worse, local officials in our city kicked our unhoused friends out of LRT and public transit stations into the unbearable cold, while also tearing down their temporary shelters.
The
Can Man Dan Foundation
and
Mercer's Catering
teamed up to show some compassion and friendship to our homeless brothers and sisters. 
We felt this was the right thing to do after such a crummy week. We made it our mission to create as many smiles as we could with one hundred hot meals, snacks, winter accessories, and $25 gift cards to
Canada Safeway
and
Sobeys
!
That being said, we're excited to welcome you to Season 2 of the Give Back Attack!
Story by: Samaa Ali