Hello World!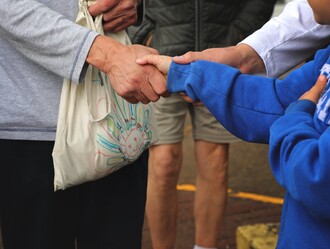 Dan Johnstone (founder and president) went knocking on doors one day in 2011, requesting canned goods to donate to the Edmonton Food Bank. He himself had grown up in poverty, raised by a single mother who had her own immense challenges to overcome, and often his family would give up what we often take for granted, just to make ends meet.
Fast forward eight years and here we are with our very own domain name! We incorporated as an official non-profit this year and we couldn't have done it without the incredible support of everyday Albertans who continue to believe in and support our mission.
We, too, are everyday Albertans. We care about this province and its people. We believe everyone has the right to be safe, warm, and fed every day of the year.
Thank you for supporting us on this journey. Thank you for creating a better province, a better country, and a better planet one donation at a time.
The Can Man Dan Foundation started as the humble idea that one person can make a positive change. You are that one person.
Thank you.