The Oneness Centre Grand Opening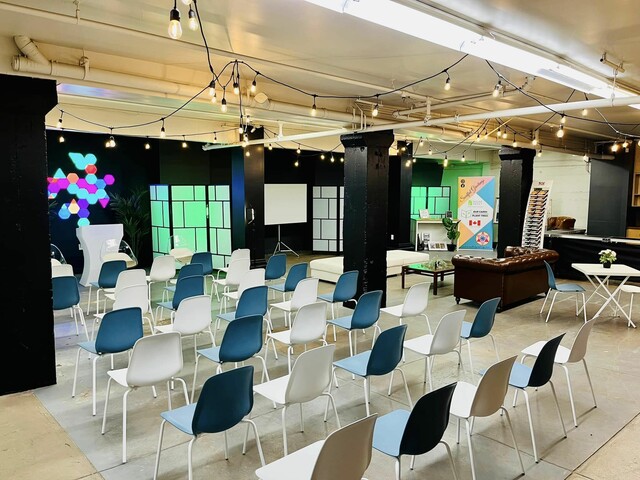 Daniel Johnstone opens The Oneness Centre in Downtown Edmonton that aims to help anyone who is suffering "mentally, physically, or spiritually."

Edmonton, AB – Daniel Johnstone, better known as Can Man Dan, is opening Edmonton's newest faith and wellness centre after privately struggling with mental health issues for decades. Despite leaving public life fourteen months ago, Can Man Dan reemerged earlier this summer with the release of his new self-help book and now, with the grand opening of The Oneness Centre.
In his new book, …I Think God is Real: The Extraordinary Journey of Can Man Dan, Johnstone shocked his followers and longtime supporters after he publicly documented his personal struggles with burnout, depression, alcoholism, and suicidal tendencies. Johnstone has since found a new lease on life after dealing with his own mental health issues, which stemmed from unresolved childhood trauma and excessive workloads. Johnstone hopes that his new centre will help combat the mental health crisis that Edmonton has seen in recent years, and become a safe and open place for people seeking support.
"Through therapy, psychiatry, and faith, I have been given a second chance in life, and I could not be more grateful. Travelling these avenues, I finally understand true happiness, self-love, and what really matters in life. Therefore, as I mention in my new book, I decided to dedicate my life to freeing people from their own demons. I don't know if this centre will last one month, one year, or one lifetime, but I know that it's needed now more than ever before and I commit to doing my part to fighting this mental health epidemic."
The Oneness Centre aims to deliver free access to therapists, psychiatrists, social workers, and an array of faith leaders to those seeking help.